In our catalogue you will find the best coffee brands available on the market, coffee beans or ground coffee, pods, capsules and any kind of soluble beverages.
We are also suppliers of accessories and wholesale espresso machines (and related spare parts) to get a perfect coffee, as good as bar.
Here some of the most important brands: Borbone, Covim, Didiesse, Italy Espresso, Kimbo, Pepe, Polti, Ristora, Spinel, SPM.
Here you can find not only the dark beverage fruits of the finest Arabica and Robusta beans, but also decaffeinated coffee, original and compatible coffee pads and capsules, tea, ginseng, guarana, soluble cocoa, barley and any type of soluble beverage.
Thanks to our wide selection and sales statistics we are able to propose the best seller coffee brands for a specific area, a mainstay that allows us to recommend to every single shopkeeper the most required products in their own hometown.
Also, kindly note that here you can find the lower wholesale coffee prices: that's because we buy large quantities of product directly from the producers.
Coffee brands list
For information we report the complete list of the most important italian coffee producers, and we remind you that if you need a brand or a product missing from our catalogue we can satisfy your request, by maintaining the lower prices.

Caffè Barbera
was born in Messina, Sicily, by Domenico Barbera, the man who in 1870 start roasting the Arabica and Robusta coffee beans.
Barbera: a 145-years-old tradition, a six generations passion, one of the most ancient coffee roasting company.

Caffè Borbone
Is nowadays one of the leader of the coffee sector, thanks to its fragrance and flavours to everyone's taste, created by the Aromatika srl company. In a few words, the espresso par excellence, produced and packaged in Naples.

Caffè Corsini
Was born in 1950 in Arezzo, by an idea of Corsino Corsini, the man who from a little artisanal coffee workshop has created a big company. It's a coffee with an unmistakable taste, as good as that at the bar.

Caffè Janeiro
Was born in 1988 in Frattamaggiore by selecting and roasting the best mixtures. At present the artisanal workshop in Sant'Arpino, in the province of Caserta, produces coffee packs in large format, pads, ground coffee and cocoa powder.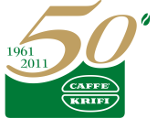 Caffè Krifi
This brand was born in 1961 as an idea of Antonio Filippini and Giuseppe Cristofori. Now as it was then the balanced and deep flavours characterise the fragrances of this brand.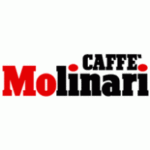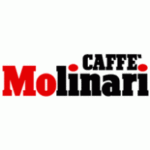 Caffè Molinari
The company starts its business in 1944, in Modena. The careful selection of the raw materials allows a particular roasting to be made, according to the several mixtures and on the basis of the collection places and ripening of the coffee grains. The immediate packaging allows the smells to be always fragrant until the moment of the tasting.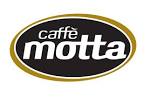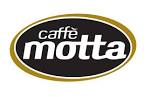 Caffè Motta
It was born in 2001 but its origins date back to 1968, when Michele Mastromarino opened a little store in Salerno. Nowadays Caffè Motta is one of the most important coffee company among the large retailers.
With a wide range of different coffee mixtures, experience and mastery come together in this italian brand, from the research of the raw materials to their distribution.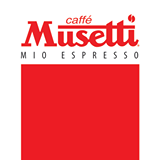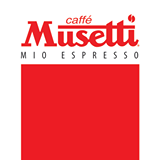 Caffè Musetti
This company has a 80-years-old tradition in the coffee sector, and it's famous for its raw materials quality and for the tradition of their production. In its headquarters in Piacenza are created several and valuable mixtures from the best grains.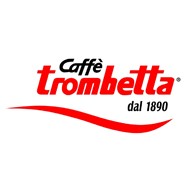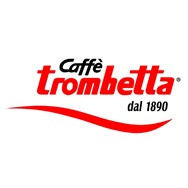 Caffè Trombetta
This Roman company was born in 1980 and it's famous for its delicious coffee, following the best italian tradition, a quality that has remained the same during the years.


Caffè Vero
Coffee Company S.p.a., better known with its most famous brand, began in the early 1990s by the Franchetto family's desire to enhance in Vicenza one of the tradition that has defined this remarkable nation of ours: the real espresso.

Juba caffè
It was born in 1946 in Bergamo, and it produces finest mixtures by choosing the best Arabica and Robusta coffee beans, after a careful analysis of the raw material.
Quarta caffè
Known as the Salentine Coffee, Quarta Caffè came from the South of the Apulia region, and it's characterised by the great goodness of its taste and flavours, a result of a passion that rooted in Lecce's history, when in the 1950s the Horseman Mr. Gaetano Quarta gave birth to a little artisanal company with a bar. It's a strong coffee, with an intense flavour.
Do you want to know more? Call us at +390733288455. We are at your disposal from Monday to Friday, from 8.00 a.m. to 6.30 p.m., on Saturday too from 8.30 to 12.30 a.m.
Or