As a result of several requests received from old and new customers, we decided to add to our catalogue a whole sector dedicated to products for bars, only the best price/quality ratio, of course.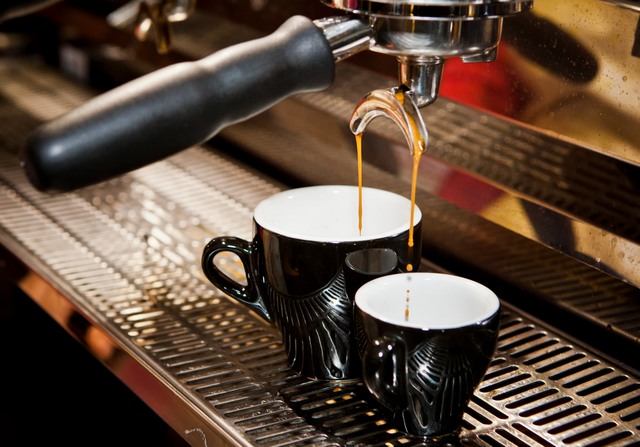 For this reason the choice is limited at the moment, but steadily increasing, following and meeting our clients' suggestions and satisfaction.
An example could be the coffee wholesale: a lot of bars, hotels, restaurants and tourist accomodations proprietors which use coffee machines or professional espresso machines asked us to provide them with a specific mixture of coffee, in order to obtain the best delicacy in a simple, little cup.
So, our experience in the field of extraction and tasting allowed us to propose the best product on the market, at the best price ever.
To enable the results to be more truthful, we exercised the support of professional tasters, suggesting without a doubt the Caffè Borbone beans Line for Bar, available in 3 different versions: red, blue or gold blend.
Caffè Borbone beans red blend professional line for bar


The most intense version between all, with a pure and deep taste, the best way to start your day with sensations that inebriate the palate and the smell.

Caffè Borbone beans blue blend professional line for bar


A delicate and balanced flavour, perfectly roasted and caracterized by an unsurparssed creaminess, with the arabica and robusta's beans masterfully dosed.

Caffè Borbone beans gold blend professional line for bar


The real italian espresso, as the classic Neapolitan tradition dictates. A balanced roasting give this coffee blend a plenty and velvety flavour.

As regards the others products for professional use, we have had a lot of requests for the ginseng, soluble barley, cold coffee creams and ready sorbets.

In this case too we've selected the best between, because for us quality and saving come top.

Italyespresso barley

Delicious and creamy, in practical packaging of 250 grams, always fragrant and tasty. Average yield: 125 cups.

Biocom coffee cream

Available in different versions, easy to prepare just by adding water, contains high quality lyophilisate coffe and powdered milk.

Italyespresso Ginseng

A creamy soluble product, with an high concentration of ginseng, packed in 500 grams sachets. Average yield: 100 cups every kilo.

Biocom sorbet

Paste of lemon, intense aroma, available in different flavors, easy to prepare in packs of 1 kilo.

Do you need additional information about the linea bar products? Call us from Monday to Friday, from 8:00 a.m. to 12:30 p.m., in the afternoon too from 2:30 to 6:30 p.m..

Or