Are you opening a new bar? Do you want to improve your business? Here you can find 3 good ideas that we have selected to provide you new ideas that will help you to build customer loyalty and earn more.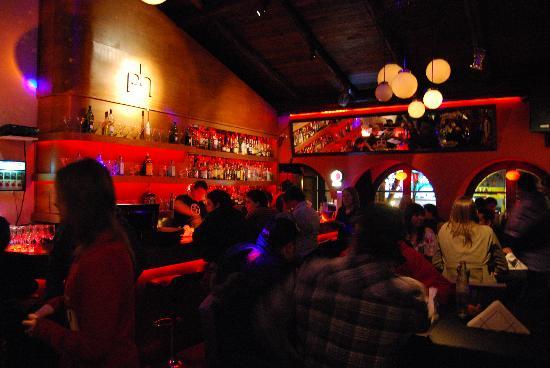 Follow the trends: the bars of the health nut
Is your bar like all the other bars in the area? Be different! Choose to hit a specific target to have more queue at the checkout line!
In this period people make more attention to their lifestyle, what they eat, they take care of their wellness. Your bar could be the reference point of the health nut.
Choose only high quality raw materials, professional tools, such as our best coffee makers with direct assistance for any problem; you will have a good base on which to start.
For breakfast, think also to those who prefer something light and low in calories compared to traditional cappuccino and brioche: search for a bakery in your area that produces fresh pasta without gluten or lactose, propose smoothies, centrifuges or fruit extracts and fruits and vegetables mix, to please all those who love the wellness.
For the lunch break you can prepare food containers that can be enjoyed cold (salads, rice salads, cous cous) all plant-based food, and if you stay open for dinner you can propose sandwiches, croutons in order to satisfy every palate: online you can find a lot of simple and tasty recipes to amaze your customers and retain the new ones!
Make sure you always have variety of choice in the types of milk and sweet, propose the classic snacks or something new! For example you can serve dried potatoes and vegetables, without salt, egg and cheese and with some alternative sauce.
Besides making happy the health nut, you will meet the approval of all those who have food intolerances: you'll become a bar to…word of mouth!
Mini products, maxi service
For a memorable service dedicated to your clients, try something different from the usual: think about how fun is tasting many different things when they bring you a mixed platter of sampler…now plans to do the same with the drinks.
The mini aperitif will let you bring samples of various soft drinks and cocktails in order to make more than one drink obviously with the best appetizers.
Buy smaller glasses and straws and prepares plates/mixed platters that can be filled and transported easily if you choose a buffet aperitif.
It will be a new and great experience for your customers and a way to leave your mark even in the most fashionable meal of the day: a good apericena or happy hour.
The theme bars: inspired by the best country trends
Which countries or cities are trendy? New York, London, Japan…the idea of a themed bar (or theme days) can definitely turn the curiosity of the clients, as well as allowing the holder to experience new things.
The easiest way to be inspired by these distant worlds it's to recreate the similar gastronomic atmosphere: think for example to mc donald style sandwiches, all kinds of sauces and fries accompanied by names and images that whets the appetite at the sight!
Fish and chips in the UK-style are also a good idea, spring rolls and ethnic condiments too… You can organize a week dedicated to a specific country (to be repeated in case of success, of course!) or create a regular event to bring people in the days of the week in which you need new customers.
Surely people will prefer to sit at your bar rather than the fast food: healthy food, the friendliness of their favorite bartenders and a good blend of coffee to top it off!
Are you a bar owner or you are about to open your? We can provide you the best equipment, excellent coffee and consumables at extremely low prices.
Call us at +39 0733288455, from Monday to Friday from 8.00 a.m. to 6.30 p.m., on Saturday from 8.30 to 12.30 a.m.
We will be glad to give you all the info you need no strings attached and send you our wholesale price list.
Or