The accessories for bars that complement a good coffee machines are various. Thanks to our references you can buy a lot of useful accessories: icemakers, dishwashers, coffee grinders and tampers, coffee or cappuccino cups, milk jugs and water softener for coffee machine. Let's see in detail all these tools.
Coffee grinders and tampers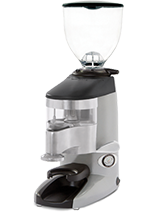 Technology, is making great progress, even in the coffee sector; up to a few decades ago the only way to grind coffee was the manual one, but today this is an automated process. In fact the term coffee grinder has nearly disappeared, replaced by the grinder-doser, an electronic tool ables to grind the coffee on the basis of our needs. This kind of tool provides a unique accuracy and can be adjusted according to personal needs, in order to obtain an high quality espresso spout. A lot of companies allow the wi-fii or bluetooth connection between the coffee machine and the grinder-doser, and according to the set values we can modify the grind and dosage parameters.
Another useful accessory is the coffee tamper, a tool used to press the ground coffee in the bracket. If the tamper is too heavy or too light or it has the wrong size there is a risk of generating a wrong pressure, thus getting a low-quality coffee.
Dishwashers for bars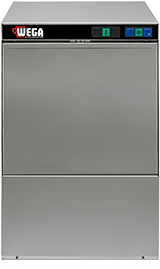 The hygiene in a bar is a key factor, as well as the quality of the served products. If this aspect is overlooked there is a risk of destroying the bar reputation and image, and there is also a risk of running in severe sanctions in the case of inspections.
For this reason it's essential to make use of a high quality dishwasher ables to clean perfectly the cups, plates, tablespoons and all the dishes that need to be sanitized. Hygiene is an obligatory investment for all the professionals: the focus is not on the savings, in this case it's only on quality.
A business with large consumption volumes needs very frequent cleaning, with a frequent use of the dishwasher.
It is essential, therefore, to use high quality household appliances, without further investment or a new purchase.
Icemakers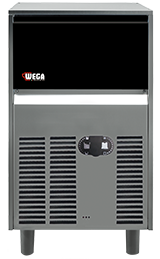 Ice is essential for the preparation of cocktails, and not only; if it's not available the client will be unsatisfied, and the bar will suffer a loss of image and quality.
To avoid these inconveniences it's possible to rely on an icemaker machine, which will be able to guarantee a costant and without delay ice supply, allowing you to have a continuous supply avoiding to make a poor showing with clients.
Coffee and cappuccino cups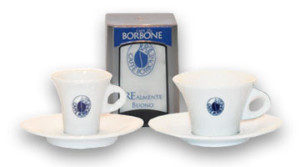 The coffee or cappuccino cups are a detail that makes a coffee even better, and they contribute to improve a bar appearance.
Using a famous and prestigious coffee brand, in combination with the cups, enhances the image of the bar which becomes associated with the coffee brand. If we talk about a local roasting company the mind-link is not easy; with a famous and prestigious brand, on the contrary, people will recognize the logo on the cups, and this will strenghten the image of the business.
Milk jugs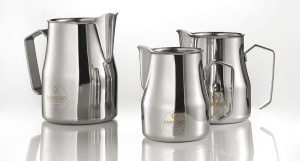 An expert bartender knows perfectly the importance of a good and high quality milk jug, made with appropriate and resistant materials.
Appropriate tools are essential if you want to froth milk or prepare a good cappuccino. It's also advisable to build in the necessary and complete milk jugs kit in different sizes, so that you can use the most appropriate one according to your needs and on the basis of the milk
quantity.
Do you want to receive a quote for these listed accessories or others? Call us at +39 0733288455 and find out our convenient prices, for bars, cafes, restaurants and similar. We are at your disposal from Monday to Friday, from 8:00 a.m. to 6:30 p.m., on Saturday too from 8:30 to 12:30 a.m.
Or
Click here and send us an e-mail. You will be answered in 24-hours.