Do you want to open a Franchising Coffee Store? Before taking a decision read this article, clear your head and find out everything there is to know.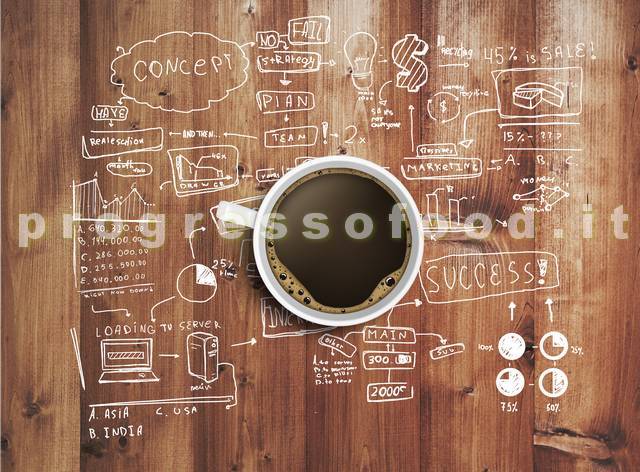 If you want to rely on a franchise brand to open your coffee pods, capsules and coffee machine, there are many factors to be taken into account.
First of all you have to consider all the necessary legal requirements, apart from the company chosen, which differ from one country to another.
In some cases you need to attend a training course, in others just a certain qualification, in other countries you just have to apply
to the appropriate offices.
If you want to know the rules of the country where you want to start the business, the best thing to do is to contact a professional accountant.
Obviously, you also need a suitable place for the purpose of commodity.
If you don't have one of your property you can get it for rent, at least of about thirty square meters (in some cases 15 too), in a commercial area with an high influx of people.
At this point, you just have to evaluate who to turn to because there are several companies that offer the possibility of opening a coffee shop, soluble, capsules and pods franchising, as well as coffee machines.
Finally, Italy Espresso is here to follow you for free at every stage, recommending and we providing you our products of the best brands of coffee at the best price, without any restrictions and without any obligation.
What do the coffee franchisors ask for and what do We ask for
With the others, to quality for their membership you will have to spend from 5 to 30 thousand euros, or more, a sort of entry-fee that allows you to use the brand.
Generally with the initial payment you are entitled to the exclusivity of a specific area, and you will receive the management software too (but you have to buy the pc).
Someone provide you the displays, a tasting kit and tear sheets too.
In some cases you have to pay a monthly fee, in others you have to ensure a regular minimum order.
Pay attention! Not always the first supply (pods, capsules, espresso machines, ground coffee and coffee beans, etc) is included in the agreed price, so you will have to pay for it, and you will be restricted to purchase the products only from this provider, with the result that the earnings will be drastically reduced.
Be smart! Don't run into fake business.
We don't want to tell you that all the solutions available on the market are disadvantageous: we are trying to get you to open your eyes in order to appreciate all the possibilities objectively and make the right decision.
Our proposal
With our company::
You don't have to pay a membership fee;
You don't have to pay no entry-fee;
You don't have to pay a financial contribution;
You won't have any minimum quantity to buy.
You will have at your disposal:
a support for the bureaucratic procedures;

wide range of products;

prestigious brands;

The lower wholesale prices ever.
Do you want to learn more about our solutions or coffee franchising? Call us at +39 0733288455. We are at your disposal from Monday to Friday, from 8.00 a.m. to 6.30 p.m., on Saturday too from 8.30 to 12.30 a.m.
Or