We are coffee machines wholesalers too, as weel as providing different types of pads, capsules, soluble products and tea, herbal tea, barley, ginseng, camomile, and cocoa.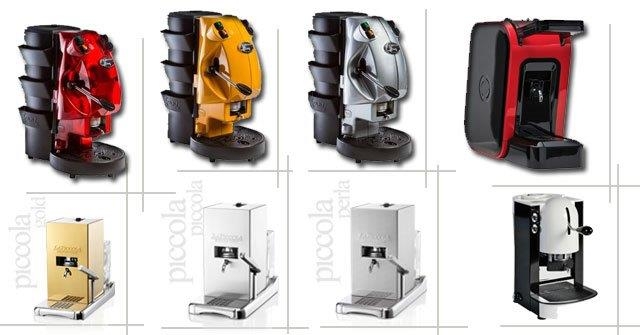 Despite having different brands in our catalogue, our strong point is the capacity to put forward only the best-selling machines at the best price, hard to come by anywhere else.
This is because we purchase large quantities directly from the manufacturers, by selling them at low prices, the reason of our competitiveness.
The difference between our company and the others competitors is the ability to provide to the market the most popular wholesale coffee machines at any time of year, an attitude learnt with the ten years' experience in this sector, pursued with passion and professionalism, not only as dealers but also as retailers, coffee producers, coffee machines tecnicians for consumer and professional use, vending machines providers.
Our catalogue is saved for B2B consumers: coffee store (stores specialised in coffee beans, ground and portioned coffee), corner store, retailers, vending providers.
Among the best coffee machines, in terms of volumes sold, we find Didiesse and Spinel coffee machines. In particular:
Would you like to buy them in bulk? Call us at +390733288455 and discover the convenience of our retail prices, from Monday to Friday 8:00 a.m. – 6:30 p.m., on Saturday from 8:00 to 12:30 a.m.
Or
Click here and send us an e-mail. You will be answered in 24 hours.