Advertising a coffee shop is a practice almost obligatory if you want to start selling immediately, reducing to a minimum the time needed to acquire and retain customers. It can be done in many ways, but some of them work better than others and are also less expensive.
If therefore you have opened recently or you are about to open a coffee business or a coffee store and you wish to sell espresso pods and capsules, as well as coffee machines, soluble and consumables, you have to know that to sparking your business posting a good sign,  furnishing at best the shop and offering quality products could not be sufficient.
Unless you've chosen a place located in a high pedestrian traffic area, it could be some time before people cross the threshold of your store.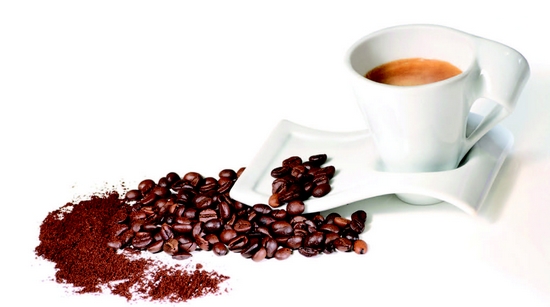 Often, in order to reduce the running costs, rather than a central location, people choose to set up commercial operation in no central areas, where rents are not too high.
In this case, however, it's true that you can save on rent, but on the contrary it's also true that you have to endeavour to lead people in your "workshop" as soon as possible.
And you can be sure, without a right explanation, in most cases the only line of people you'll find yourself in front will be represented by commercial salesmen, intent to propose you the most various promotional techniques, valid or probably profitable only for those who suggest you.
And since you are just starting (or if the store is already active but business doesn't improve), you've got to spend wisely your advertising budget, in order to obtain really and also verifiable results.
So what is this blessed marketing strategy that costs little and is effective?
We are talking about the leaflets, which now we'll explain in detail in order to understand better how to make known a coffee business to potential customers.
Promoting a coffee shop with leaflets
Small premise: leafleting, for local activities, is one of the most effective and inexpensive ways to advertise the opening of a shop, as well as sales promotions, discounts or a period of seasonal sales.
Particularly if these mini posters (usually the classic 15 × 21 cm flyer) are done well and distributed in the right way, the conversion rate can get to touch 20% or more.
This means that for every thousand leaflets distributed, there may be up to 300 people who go to the advertised store.
They're potential customers who, once they enter the store, could become regular customers thanks to the skill of those who welcome them.
So for example if we print 5,000 flyers and hit the appropriate target audience (potentially interested users), with lower expenditure we could arrive within a few days to get into the store the much-awaited consumers.
It's important to know what to write into them: not too much text, just a few sentences, which can be easily understood by one who reads them.
It's essential to put the store name, address and visible telephone and the treaties brands.
It's also important to highlight that you've affordable prices if that's your strong point, and maybe you can pad it with a mini road map setting out in detail where the store is located.
How much to print the flyers costs? Where can I do them?
As regard the price, less than you'd think! With less than 100 euro you can print 10,000 (ten thousand) flyers, simply by purchasing them online, and then receive them comfortably at home (or at any other address specified) in a few days (check to this very reliable site which allows you to customize the flyers).
After receiving the printed material, the next step is to figure out where to distribute it, if you can do it on your own or contact the appropriate agency.
In this case you'll save money with the do-it-youself, while delegating you have to consider an additional cost for those who will distribute it for you.
Indicatively, to place 10,000 flyers, you may spend from a few hundred to a thousand Euros approximately (the prices are not equal throughout the national territory).
To distribute advertising materials, in person or by delegate agency, however, remember that there's also pay to the municipality the advertising tax, otherwise you are liable to a fine.
In fact you have to keep the cost of the so-called tax on leafleting, which has a different cost changes from city to city.
Turning to distribution (district in the case of large cities or country in the case of small towns with 20 000 people), is not always the best strategy, except in special cases.
In this case, you might also reach a target of people not interested in coffee, such as seniors who are not high consumers.
It's better focus on specific places to run their advertising message on paper: parking lots close to gyms, libraries, museums, public buildings, swimming pools, sports centers, cinemas, and of course kindergartens, elementary and middle schools (if you deliver the flyers
directly to the parents it's even better).
So with a total expenditure that fluctuates approximately from a few hundred euros up to a thousand euros (it depends on all the variations shown above), you just have to wait and welcome in the best way all the people who come into your store.
Do you need more information or are you searching for a good retailer with high-quality coffee and coffee machine at the best price?
Call us at +39 0733288455, from Monday to Friday from 8.00 a.m. to 6.30 p.m., on Saturday from 8.30 to 12.30 a.m.
Or
Click here and send us an e-mail. You will receive response within 24 hours.

Read also 
There are several ways to open a bar and the first question that entrepreneurs or similars ask for is: how much it costs? What requirements do I need? So let's make order, we can provide some ideas for those who dream of a new bar! How to open a bar from scratch The space of […]

The barley coffee is one of the most popular alternatives to the classic coffee and every bar should offer it in its menu to meet the needs of its customers. In this article we examine together the curiosities and properties of barley and some practical advice for the supply of barley coffee for bars. Barley […]

All that must not be missing in a bar to succeed, to better serve the customer, and binding them to easily and effectively.